Manipulators und Appliances
Movable Welding Manipulator FS-1500
The project deals with the development of a welding manipulator to facilitate the welding of heavy components in crane components made of high-strength materials. During the welding process, the components must be heated to a minimum of 200°C and kept at that temperature, which is difficult when they are lying on tables or benches and not all weld seams are accessible. The solution consists of a manipulator that makes it possible to rotate components up to 1500 kg and swivel by up to 180° (±5°). This facilitates precise welding and offers the possibility to move the components up or down to achieve optimum welds.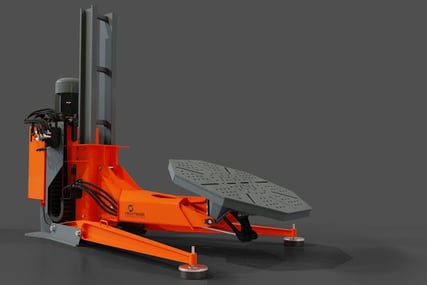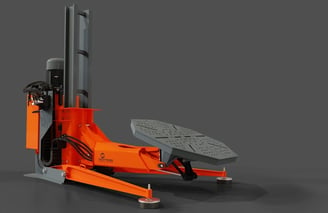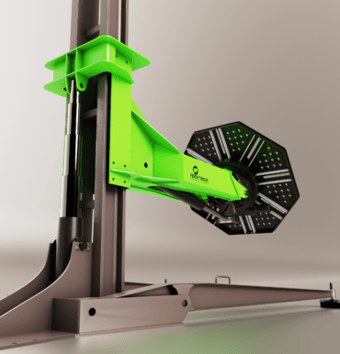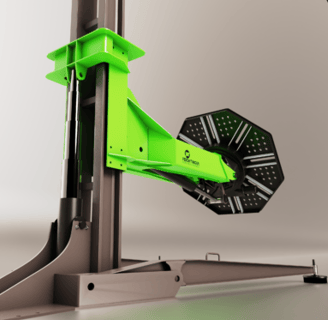 Paper Roll Manipulator
This manipulator is used to lift heavy rolls of paper in a paper mill.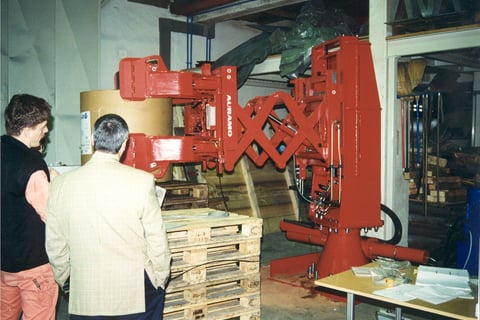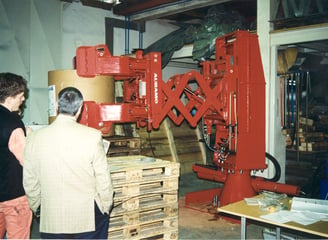 Welding appliances
We are also happy to assist you in the design and manufacture of devices of all kinds. This is a device for welding pipe systems.